Company Profile
As an exporter and importer of used farm equipment, we have worked with customers in more than 50 countries. To become your global partner, providing the price you need, we focus on product quality.
We hope you will try Used-Farm-Machine.com.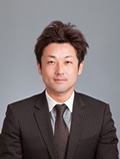 Tottori Head Office

IN HOUSE STOCK YARD

OYAMA BRANCH & STOCK YARD
Company Name

OHO TRADING CORP.

Address

HEAD OFFICE

525-1 Hotei, Kawahara-cho, Tottori-shi, Tottori, 680-1202, Japan

OYAMA BRANCH & STOCK YARD

1167-1 Awanomiya, Oyama-shi, Tochigi, 329-0201, Japan

Website

For Export

Domestic

TEL

+81-858-71-0850

FAX

+81-858-71-0851

Founded

1995

Capital

10,000,000 yen

Trade partners

Britain, France, Belgium, Germany, the Netherlands, Italy, Sweden, Poland, Romania, India, Egypt, Australia, China, the Philippines, Vietnam, Cambodia, Thailand, Brazil, Peru, Mexico, New Zealand, South Africa, Ghana, Tanzania, Saudi Arabia, Malaysia, Russia, Presently exporting to 55 countries (Nov 2010).

Product

Used farm machines, construction equipment, and heavy vehicles (tractors, cultivators, combines, power tillers, binders, power sprayers, engines, rice planting machines), and recycled materials made in Japan.