Company Profile
As an exporter and importer of used farm equipment, we have worked with customers in more than 80 countries. To become your global partner, providing the price you need, we focus on product quality.
We hope you will try farm-mart.jp.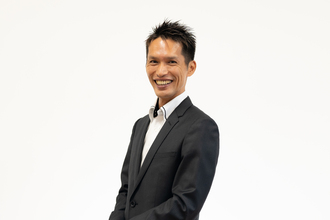 Tottori Head Office

IN HOUSE STOCK YARD

NORTH KANTO REUSE CENTER
Company Name

ME TRADING Co., Ltd.

Address

HEAD OFFICE

525-1 Hotei, Kawahara-cho, Tottori-shi, Tottori, 680-1202, Japan

NORTH KANTO REUSE CENTER

2-8 Shinyabata, Yuki-shi, Ibaraki, 307-0029, Japan

Website

For Export

Domestic

TEL

+81-858-71-0850

FAX

+81-858-71-0851

Founded

2020

Capital

30,000,000 yen

Main Trade Countries

Germany, Spain, Bulgaria, Portugal, Italy, England, Ukraine, USA, Greece, Egypt, Lithuania, Belgium Lebanon, France, Hungary, Poland, Uruguay, Romania, Czech Republic, Slovakia, Netherlands, Croatia, Russia, Peru, Chile, Latvia, Moldova, Georgia, Bosnia And Herzegovina, Yemen, Philippines, Taiwan, Myanmar, U.S.A, Vietnam, Australia, Thailand, Armenia, India, Zimbabwe, India, Zimbabwe, China, Kenya, Malaysia, Tanzania, Bolivia, Ecuador, Cyprus, Albania, Sri Lanka, Norway, Kyrgyz Republic, Cambodia, Suriname, Jordan, Morocco, Ghahna, Bangladesh, Ivory Coast, Macedonia, Paraguay, Turkey, Uganda, Dubai, Guyana (Nov. 2020)

Product

Used farm machines, construction equipment, and heavy vehicles (tractors, cultivators, combines, power tillers, binders, power sprayers, engines, rice planting machines), and recycled materials made in Japan.