Inside ME Trading
Thank you for visiting our site at ME Trading.
What type of services does ME Trading. provide?
ME Trading has a small number of employees. The handling quantities may be smaller than other companies, but we are known for its helpful, smooth and solid services in dealing with exporting products!!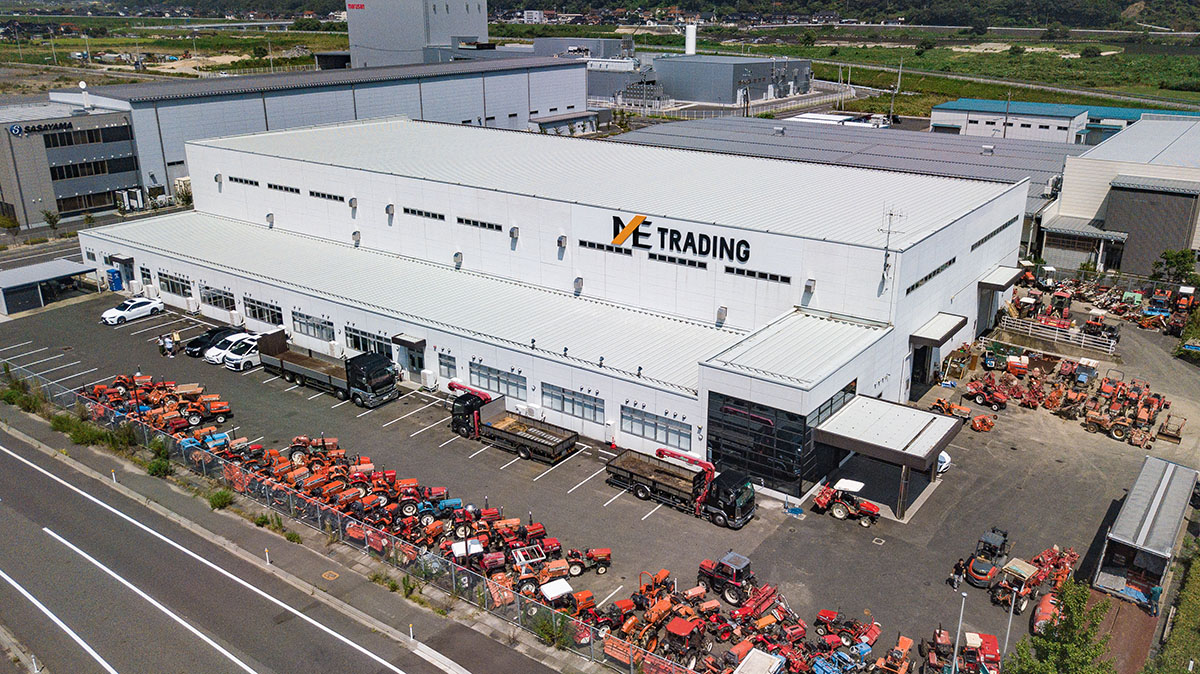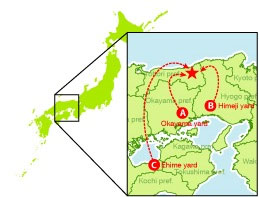 Head office 525-1,Azagotanda,Kawahara-cho Hotei,Tottori-shi,Tottori,680-1202,Japan
TEL +81-858-71-0850 FAX +81-858-71-0851
ME Trading Track Record
Primary Market: more than

80

countries
North and South America, Europe, Africa, Southeast Asia, NZ, Australia, Middle East)
Our customers endorse our effective shipment arrangement for ordered machines and orders twice a year.
Number of Customers:

213

companies
Average Quantity of Container Cargo:

18.2


(size 20 or 40ft, Jan 2010 to Aug 2011.)
To thoroughly inspect quality of machines, we do not deal with many container loading.
Annual Quantity of Tractor Exported:

3,350

units
(Jan 2010 to Aug 2011)
Annual Quantity of Tractor Exported: 3,350 units
(Jan 2010 to Aug 2011)
Repeat-Order Rate within a Year:

89.3%
Our customers endorse our effective shipment arrangement for ordered machines and orders twice a year.
Management of Our Machines
The reason why 89.3% of
our customers put repeated orders from us - we provide effective deal management.
Buying domestic
5 to 7 units of used tractors are collected each day in the western part of Japan. For inspection purposes, they are first sent to our yard.


Inspecting quality
Conditions of used tractors are carefully inspected by our engineers who have technical qualifications. Inspection results are then written down on the inspect sheet for stock management purposes. Conditions of used tractors are surely inspected twice, when products arrive and when they are decided to be shipped out.


Washing
Used tractors are thoroughly cleaned after inspection. They will be carefully stored in our yard until you order.
Repair
Our repairman will look after the tractors by maintaining them in a good state of conditions.
Dismantlement for Loading
Ordered tractors are dismantled to be loaded into a container. Chassis number will be placed on each part so that you can easily assemble them (if you prefer chassis number not being placed, please inform us in advance)
Loading
To assure no damages are caused during shipping process, we pay attentions to every details for container loading. Due to these efforts, we have received very little complains from our customers.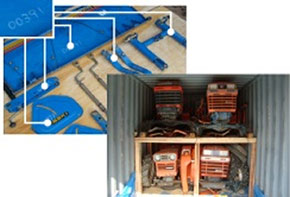 Dismantled tractor parts
(chassis number is placed on each part)
Safety loading
How to order
If you have any questions, please do not hesitate to ask anything. We will thoughtfully and quickly reply to your questions.
If you are interested in stock information and prices, go to the contact inquiry page and enter an item. We will send the inventory browsing site ID and password to your email address.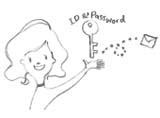 Login to the stock browsing site and find the product that you want. You can select multiple items for price negotiation.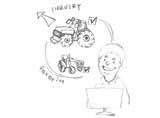 Use email or Skype to discuss details about product conditions with our agent, and work toward the final prices and methods of settlement. Morever, many of our customers come personally to Japan to check out the actual item.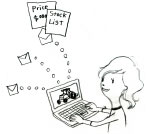 Any questions are welcomed!For example...
How many units will be loaded to a single container (20ft and 40ft)?
How much is ocean freight and the insurance for a container to your port?
Would discounts be possible?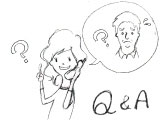 All conditions, such as price of machine, conditions, trade terms should be agreed before sending a Proforma invoice.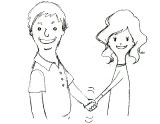 When a product purchase is settled, another careful inspection is performed to ensure that there are no problems, and then proceed to exports. The operations schedule and progress status are announced by email, complete with photo attachments.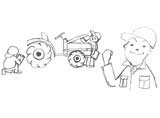 Large inventory available with new equipment arriving daily. Contact us to have the latest inventory and price lists sent to you
Register now